Due to growing concerns of COVID-19 and the exposure to people at community and group events, RAFA has decided to postpone the following events and activities until larger health risks caused by this issue are resolved. RAFA is dedicated to reducing risks and keeping our members healthy.
All RAFA Flute Choirs will be on break until the end of April, pending further Board and flute choir director discernment.
RAFA Solo/Ensemble Fest (March 28th) is postponed and will be rescheduled if an available, suitable venue is available later this spring.
Second Winds meeting for March has been cancelled and will be rescheduled once things are back to normal.
Other RAFA events, such as Members Recital, will be decided upon closer to events to account for current stages and changes.
Mark your calendar now and plan to join us for another exciting season of flute events!
Jump to:
9/8/19 Flute4 Event
11/3/19 Review & Contest
11/8/19 Artist Competition
11/9/19 Flute Fair
2/23/20 Flute Choir Day
3/28/20 Solo/Ensemble Fest POSTPONED
5/17/20 Members' Recital
---
Practical Matters: mind, body, and spirit with Flute4
September 8, 2019
12:00 – 6:00 PM (schedule below)
Duke University East Campus, Biddle Music Building (next to Baldwin Auditorium)
Co-sponsored by RAFA and Duke University Music Department, the afternoon features a recital by Flute4 and participatory workshops on a variety of Practical Matters including ensemble skills, musicians' health, mind-games, & teamwork.
The event is free for RAFA members and Duke University students/staff.
Map of Duke East/Biddle Music Building.
Driving Directions (to Biddle Music Building):
From Durham Freeway (147), take Swift Ave. exit. Turn NORTH onto Swift Ave. and cross railroad tracks. Continue straight at traffic light (road becomes Broad St. at this point). Continue straight two more blocks, and turn right onto Markham. For parking, turn right onto Brodie Gym Dr or turn left onto Sedgefield (see below for parking info). Biddle Music Building is the long white-ish building at intersection of Markham & Berkeley.
Parking (two options):
Brodie Gym Drive lot (directly on your right as you turn onto Brodie Gym Drive from Markham Avenue)
Asbury Methodist Church parking lot, corner of Markham & Sedgefield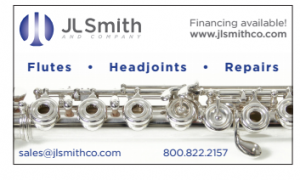 Schedule of Events:
12:00-1:00 Biddle, Rm. 104:

  Panel Discussion: Performance Prep, Mind Games and Speechless Communication with Flute4: Open to all musicians. Explore the varied approaches to a fulfilling life in music with the members of Flute4. A lively discussion on finding your musical opportunities and the myriad of challenges of music preparation, including finding your groove as a team.

1:00-1:30 Biddle Fountain/Exhibit area:

 How to Buy a Flute: Becca Jordan serves as Senior Flute Sales Specialist at Flute World and JL Smith & Co. Her presentation clarifies the many aspects of finding just the right instrument for you! Becca will be available throughout the afternoon in the exhibit area.

1:30-2:30 Biddle, Rm. 019:

Taming the Beast: Piccolo pointers for all levels with Erinn Frechette. As the wonderful Cincinnati Symphony piccolo player and teacher Jack Wellbaum always said, 'it's just a little flute!"

2:00-3:30 Nelson Room, East Duke Building:

Alexander Technique Participatory Workshop and Masterclass with Eric Pritchard: The Alexander Technique provides a structured method of self-inquiry which has helped performing artists improve their skills for over 100 years and it is now an established part of the curriculum at all major conservatories of music, dance and theater. By uncovering and transforming previously unconscious movement patterns and mental habits, performers can significantly improve their skills by increasing freedom and ease of movement. All instrumentalists and singers are welcome to participate or observe – bring your instrument and a short excerpt if you'd like! Eric Pritchard, Professor of Music and First Violinist of the Ciompi Quartet at Duke University, is a certified teaching member of Alexander Technique International. 

3:00-4:40 Biddle, Rm. 019:

Flute Ensemble Reading Sessions*: Join us in reading flute ensemble repertoire representing a range of levels, including new compositions and publications by Ali Ryerson and Nicole Chamberlain. Instrumentation includes piccolo, C flutes, Alto, Bass, and Contrabass flutes. Assisted by the Durham Flute Choir with Maureen Kelly, and Amy Holt, former Flute Choir coordinator for the Raleigh Area Flute Association. This session will be conducted by Verena Moesenbichler-Bryant who serves as Associate Professor of the Practice of Music, Director of the Duke University Wind Symphony, and Director of Undergraduate Studies for the Music Department. She also conducts the Durham Medical Orchestra. *advance registration is not required. Some practice parts are available in advance. Email c.copelandburns@duke.edu with any questions. 

5:00-6:30, Baldwin Auditorium:

Flute4 Recital: This colorful program includes the North Carolina premiere of Thomas McColley's Behind the Eye, NC Native Charles DeLaney's Night Thoughts, and Flocks by Marilyn Bliss.
---
35th Annual Review and Contest
Sunday, November 3, 2019
1:30pm – 5:30pm
Highland United Methodist Church
Scholarship competition for local flutists of all ages. Contest winners will perform at the Flute
Fair on Saturday, November 9. See R&C Page for full rules and registration.
Registration due by September 20.
---
Artist Competition Semifinals
Friday, November 8, 6:30pm
Highland United Methodist Church
Come out to hear and support selected semi-finalists, who will each perform a 20-min. program. This concert is open to the public at no admission charge.
National-level competition for advanced flutists age 17 and above; $1750 in prizes. Friday evening's semi-final round is open to the public. Final round will be held during Saturday's Flute Fair (Nov. 10).  
---
Annual Flute Fair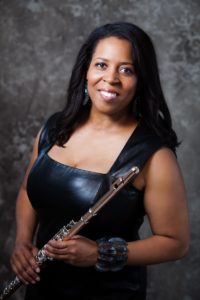 with guest artist Valerie Coleman
November 9, 2019
8:30am – 5:00pm
Highland United Methodist Church
Free for RAFA members (join or renew at the door!); $16 general admission.
Schedule of Events:
8:30 – 4:00 Registration & Exhibits Open
8:45 – 9:45 Showcase Recital (Part 1)
Featuring RAFA Contest winners
10:00 – 11:15 Class led by Valerie Coleman
11:15 – 1:00 Lunch
Available onsite for $5 donation
11:30 – 12:15 Recital by Jovana Damnjanović (flute) & Kenneth Grigg (piano)
Be inspired by the winner of 2018 RAFA Artist Competition.
1:00 – 2:30 Artist Competition Finals
All are welcome to sit in on this final round of the competition.
2:45 – 3:45 Showcase Recital (Part 2)
Featuring RAFA Contest winners
2:45 – 3:45 Various Open Sessions
Choose one that fits your interest!
Flute Choir Session (all ages/levels)
Teacher Meet-Up
Second Winds Meet-Up (adult avocational musicians)
Photo Booth
4:00 – 5:15 Concert by Valerie Coleman (flute) & Richard Masters (piano)
(Artist Competition awards will be announced prior to the start of the concert.)
The concert will feature music composed by Valerie Coleman: Pontchartrain (for flute choir), Fanmi Imèn, Wish Sonatine, Matisseries, and others.
Valerie Coleman-Page is an internationally acclaimed, Grammy® nominated flutist and composer. She is an alumna of Chamber Music Society of Lincoln Center CMS Two Fellowship, laureate of Concert Artists Guild competition, and is the creator of the ensemble Imani Winds.
Listed as "one of the Top 35 Women Composers" in the Washington Post, Valerie has received the Herb Alpert Awards Ragdale Prize, Van Lier Fellowship, MAPFund, ASCAP Honors Award, among others. Her work, UMOJA, was listed by Chamber Music America as one of the "Top 101 Great American Ensemble Works". Alongside multiple commissions from Carnegie Hall, others include: The Philadelphia Orchestra, Orpheus Chamber Orchestra, American Composers Orchestra, Collegiate Band Directors National Association, Chamber Music Northwest, National Flute Association, and Hartford Symphony Orchestra.
Valerie is a highly sought-after recitalist and clinician with a reputation of transformative skill. Masterclasses and performances at top institutions include: Eastman School of Music, The Juilliard School, Curtis Institute, Manhattan School of Music, Yale University, Carnegie Mellon, Oberlin College, University of Chicago, and Interlochen Arts Academy.
---
Flute Choir Day with guest clinician Paige Dashner Long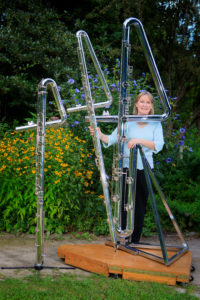 Sunday, February 23, 2020
1:00pm – 6:00pm
Paige Dashner Long (flute choir conductor, clinician, and low flutes expert) will lead coaching
sessions for RAFA's flute choirs, as well as an open flute choir rehearsal and performance of a
large ensemble composition.
---
Annual Solo/Ensemble Fest
Saturday, March 28, 2020 POSTPONED UNTIL FURTHER NOTICE
Registration due Feb. 29
1:00 – 5:00pm
Meredith College, Wainwright Music Building
Graded repertoire examinations for all ages; participants can choose to enter the solo and/or ensemble category.
---
Members' Recital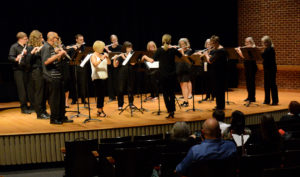 May 17, 2020
3:00pm
Pullen Memorial Baptist Church (Church Sanctuary)
Featuring RAFA members performing in solos, small ensembles and flute choirs. A reception will follow the performances.
Want to perform? Contact coordinator Kathy Hancock (hancockkathy@msn.com) to sign up.
---