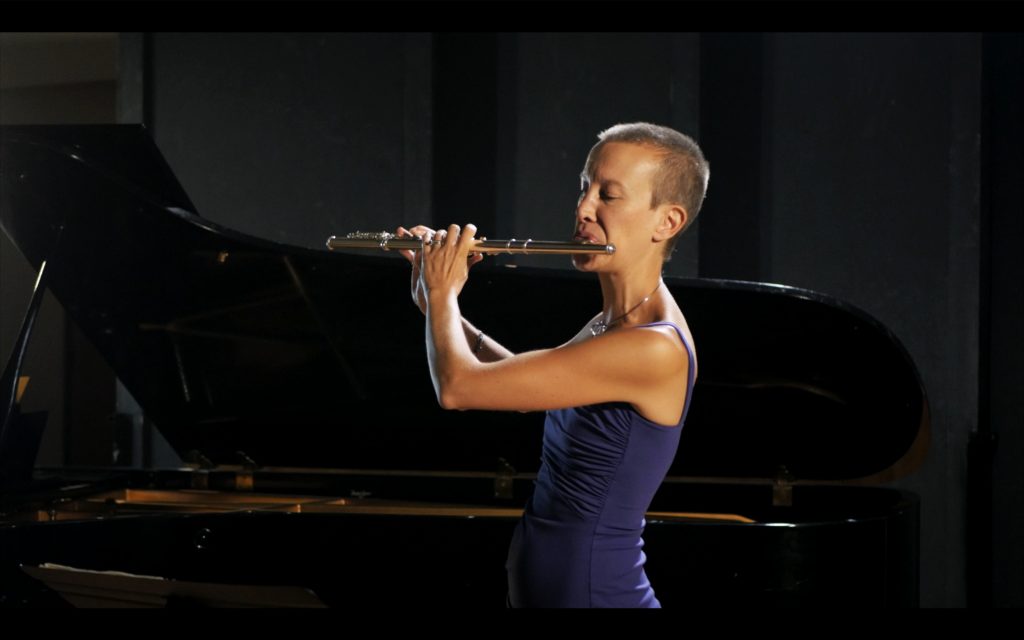 Saturday, November 14, 2020
Virtual Event; 9:00am – 5:00pm
All events to be held virtually on Zoom. All current RAFA members will receive access links through the Flute Fair landing page* in advance of the event. You can renew/join RAFA here.
*Active members will be given a password when the page is made active.
Schedule of Events:
9:00 – Masterclass with Molly Barth
Join in learning as two performers, who have submitted pre-recorded videos in advance, screen-share their pieces during the class and receive valuable feedback from our guest artist and veteran teacher.
10:00 – Participatory Class on Extended Techniques – led by Molly Barth
All are invited to participate in this online session; have your flute & notepad at hand!
11:00 – Town Hall for Teachers: "How to keep teachers and students engaged"
Coordinated by Nancy Schneeloch-Bingham & Catherine LeGrand.
Join a virtual gathering to share what we've learned about teaching during a pandemic – ideas, resources, and thoughts for the future.
12:00 – Lunch
This is an opportunity to connect with one another in an informal online setting; feel free to "bring your lunch" while engaging in conversation. Break-out rooms will be available for those wishing to connect with specific persons.
1:00 – Flute Choir Meet-up
The session will begin with a virtual flute choir performance, coordinated by Amy Holt and featuring members of RAFA's flute ensembles! Break-out rooms will be available for open conversation with one another.
2:00 to 4:00 pm – Exhibitor Showcases
RAFA's corporate sponsors will lead 25-minute sessions on a variety of topics. Details TBA.
4:00 – Concert by Molly Barth (flute) and Heather Conner (piano)
The pre-recorded concert will feature unaccompanied music of women and black composers (Katherine Hoover, Shulamit Ran, Andre Myers, and Adolphus Hailstork) and a flute & piano work by Mexican-American composer Samuel Zyman. Engaging music videos will showcase each piece, and the use of poetry (Emily Dickinson, Katherine Hoover, and Shel Silverstein) will provide evocative segues from one piece to the next.
Student Showcase Recitals
Pre-recorded performances of Review & Contest winners will be available to view at your convenience throughout the day/weekend.