Mark your calendar now and plan to join us for another exciting season of flute events!
Jump to:
9/16/18 Flute4 Event
11/4/18 Review & Contest
11/9/18 Artist Competition
11/10/18 Flute Fair
2/3/18 Kathie Stewart Event
4/?/19 Solo/Ensemble Fest
5/19/19 Members' Recital
---
Practical Matters: mind, body, and spirit with Flute4
Sunday, September 16, 2018
This event has been postponed until further notice due to Hurricane Florence.
12:00 – 6:00 PM
Duke University East Campus
Co-sponsored by RAFA and Duke University Music Department, the afternoon features a recital by Flute4 and participatory workshops on a variety of practical matters including ensemble skills, musicians' health, mind-games, teamwork, and author Sarah Robinson with her book "Clubbing for Musicians".
Schedule for the Day:
12:00 – 1:00 Panel Discussion: Performance Prep, Mind Games & Team Spirit with Flute4
Biddle Music Bldg, Rm. 104
Open to all musicians. Explore the varied approaches to a fulfilling life in music with the members of Flute4. A lively discussion on finding your musical opportunities and the myriad of challenges of music preparation, including finding your groove as a team.
1:00 – 2:30 pm Clubbing for Musicians with Author Sarah Robinson
Biddle Music Bldg, Rm. 019
Author and flutist Sarah Robinson shares how to design, book, market, and fund alternative venue shows. This interactive workshop will include exercises to learn how to talk about music with a general audience and create a show that can rock in any setting.
1:00 – 1:30 pm How to Buy a Flute
Biddle Fountain/Exhibit area
Alex Xeros serves as Flute Sales Manager at Flute World and JL Smith & Co. His presentation clarifies the many aspects of finding just the right instrument for you! Alex will be available throughout the afternoon in the exhibit area.
2:00 – 3:30 pm Alexander Technique Participatory Workshop and Masterclass with Eric Pritchard
Nelson Music Room, East Duke Building
The Alexander Technique provides a structured method of self-inquiry which has helped performing artists improve their skills for over 100 years and it is now an established part of the curriculum at all major conservatories of music, dance and theater. By uncovering and transforming previously unconscious movement patterns and mental habits, performers can significantly improve their skills by increasing freedom and ease of movement. All instrumentalists and singers are welcome to participate or observe – bring your instrument and a short excerpt if you'd like!
3:00 – 4:40 pm Flute Ensemble Reading Sessions
Biddle, Rm. 019
Join us in reading flute ensemble repertoire representing a range of levels, including new compositions and publications by Ali Ryerson and Nicole Chamberlain. Instrumentation includes piccolo, C flutes, Alto, Bass, and Contrabass flutes. This session will be conducted by Verena Moesenbichler-Bryant, Director of the Duke University Wind Symphony, with assistance from RAFA flute choir directors Amy Holt & Maureen Kelly. Some practice parts are available in advance; email c.copelandburns@duke.edu with any questions.
5:00 – 6:00 pm Recital by Flute4
Baldwin Auditorium
Presented by Flute4 members Carla Copeland-Burns, Erin Frechette, Caroline Ulrich, & Amy Orsinger Whitehead, this colorful program includes the North Carolina premiere of Thomas McColley's Behind the Eye, NC Native Charles DeLaney's Night Thoughts, and Flocks by Marilyn Bliss.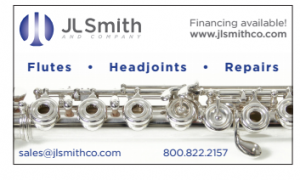 ---
34th Annual Review and Contest
Sunday, November 4, 2018
Highland United Methodist Church
1:30 – 5:30 PM
Scholarship competition for local flutists of all ages. Contest winners will perform at the Flute Fair on Saturday, November 10.
---
Annual RAFA Artist Competition
Friday-Saturday, November 9-10, 2018
Highland United Methodist Church
Friday: Semifinals Concert, 6:30pm, featuring our newly announced semifinalists:
Alyssa Baranski

Jovana

Damnjanović

Jenny Davis

Allison Hamilton

Joanna Kim

David Le
Alternates
Jennifer Gosack Darwell

Corinne Mona
Saturday: Finals Concert, 1:00pm during the RAFA Flute Fair
The deadline for this contest has been extended to 11:59PM, September 21, out of consideration for those affected by Hurricane Florence.
National-level competition for advanced flutists age 17 and above; $1750 in prizes. Friday evening's semi-final round is open to the public. Final round will be held during Saturday's Flute Fair (Nov. 10).  
---
Annual Flute Fair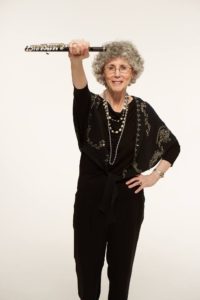 with guest artist Laurie Sokoloff
Saturday, November 10, 2018; 8:30 AM – 5:00 PM
Highland United Methodist Church
8:30am Registration Opens; Visit Exhibit Hall (open 8:30–4:00)
9:00 – 9:50am 2017 Artist Competition Winner in Recital: Krisztina Dér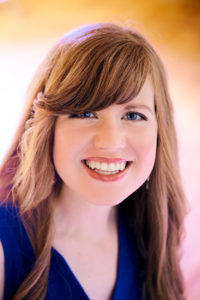 Come hear the First Prize winner of last year's RAFA Artist Competition as Ms. Dér and pianist Robert Rocco perform works by Copland, Bartok, Foss, Petrovics, Rieding, Rich and Ungar.
10:00 – 11:15am Piccolo Class – Led by Laurie Sokoloff
All are welcome to sit in on this coaching session by Dr. Sokoloff as four performers present piccolo orchestral excerpts and Vivaldi concerti.
11:15 – 1:00pm Lunch (provided on site for $5 donation)
11:30 – 12:30pm Review & Contest Student Showcase Recital (part 1)
The recital will feature winners of the Nov. 4 Review & Contest.
11:30 – 12:20pm Workshop: The Prepared Flute: A Hands-on Experience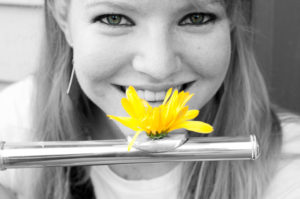 Led by Stacey Lee Russell, this hands-on workshop will focus on music written for the prepared flute (adding objects on or inside the flute or subtracting parts of the flute to alter its sound). Objects will be available for participants to prepare their own instrument and explore new possibilities of tone color.
1:00 – 2:30pm Artist Competition Finals
All are welcome to sit in on the final round of this competition. The three competing finalists will be selected from Friday evening's semi-final round.
2:45 – 3:45pm Review & Contest Student Showcase Recital (part 2)
The recital will feature winners of the Nov. 4 Review & Contest.
2:45 – 3:45pm Workshop: Performing Bach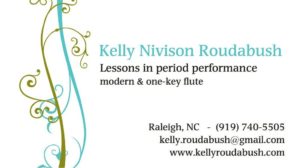 Led by Kelly Nivison, the class will provide valuable tips for preparing Baroque repertoire for next year's Review & Contest. All ages welcome!
4:00 – 5:00pm Gala Concert/Lecture by Laurie Sokoloff (piccolo)
Artist Competition awards will be announced prior to the start of the concert, which will feature works by Telemann, CPE Bach, Donjon & Casterede.
---
Concert & Class with Baroque Flutist Kathie Stewart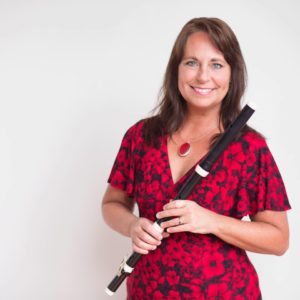 Sunday, February 3, 2019
First Presbyterian Church
2:00 – 6:00 PM
Co-sponsored by RAFA & Mallarme Chamber Players, Ms. Stewart will present a concert, followed by an interactive class on Baroque performance practice.
---
Annual Solo/Ensemble Fest
April 2019 (date TBD)
Graded repertoire examinations for all ages; participants can choose to enter the solo and/or ensemble category.
---
Members' Recital
May 19, 2019
3:00 PM
Featuring RAFA members performing in solos, small ensembles and flute choirs.
---