Summer Flute Choir Performances
Durham Summer Flute Choir
North Regional Library, 221 Milton Rd, Durham
The Durham Flute Choir's summer personnel gather to rehearse and perform during the summer. Join director Maureen Kelly and the choir for their Kick Off to July 4 concert!
---
Mark your calendar now and plan to join us for another exciting season of flute events!
Jump to:
9/16/18 Flute4 Event
11/4/18 Review & Contest
11/9/18 Artist Competition
11/10/18 Flute Fair
2/3/18 Kathie Stewart Event
4/?/19 Solo/Ensemble Fest
5/19/19 Members' Recital
---
Practical Matters: mind, body, and spirit with Flute4
Sunday, September 16, 2018
12:30 – 6:00 PM
Duke University East Campus
Co-sponsored by RAFA and Duke University Music Department, the afternoon features a recital by Flute4 and participatory workshops on a variety of practical matters including ensemble skills, musicians' health, mind-games, teamwork, and author Sarah Robinson with her book "Clubbing for Musicians".

---
34th Annual Review and Contest
Sunday, November 4, 2018
Highland United Methodist Church
1:30 – 5:30 PM
Scholarship competition for local flutists of all ages. Contest winners will perform at the Flute Fair on Saturday, November 10.
---
Annual RAFA Artist Competition
Friday-Saturday, November 9-10, 2018
Highland United Methodist Church
Friday: Semifinals Concert
Saturday: Finals Concert
National-level competition for advanced flutists age 17 and above; $1750 in prizes. Friday evening's semi-final round is open to the public. Final round will be held during Saturday's Flute Fair (Nov. 10).  
---
Annual Flute Fair
with guest artist Laurie Sokoloff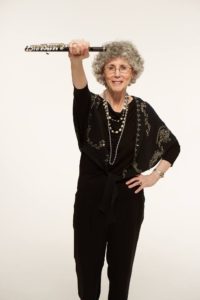 Saturday, November 10, 2018
Highland United Methodist Church
8:30 AM – 5:00 PM
The day's events include a class and concert by guest artist Laurie Sokoloff (former piccoloist with Baltimore Symphony & Peabody Conservatory faculty); exhibits of the latest flutes and accessories; recitals showcasing RAFA Contest winners; participatory workshops; and the final round of the RAFA Artist Competition!
---
Concert & Class with Baroque Flutist Kathie Stewart
Sunday, February 3, 2019
First Presbyterian Church
2:00 – 6:00 PM
Co-sponsored by RAFA & Mallarme Chamber Players, Ms. Stewart will present a concert, followed by an interactive class on Baroque performance practice.
---
Annual Solo/Ensemble Fest
April 2019 (date TBD)
Graded repertoire examinations for all ages; participants can choose to enter the solo and/or ensemble category.
---
Members' Recital
May 19, 2019
3:00 PM
Featuring RAFA members performing in solos, small ensembles and flute choirs.
---